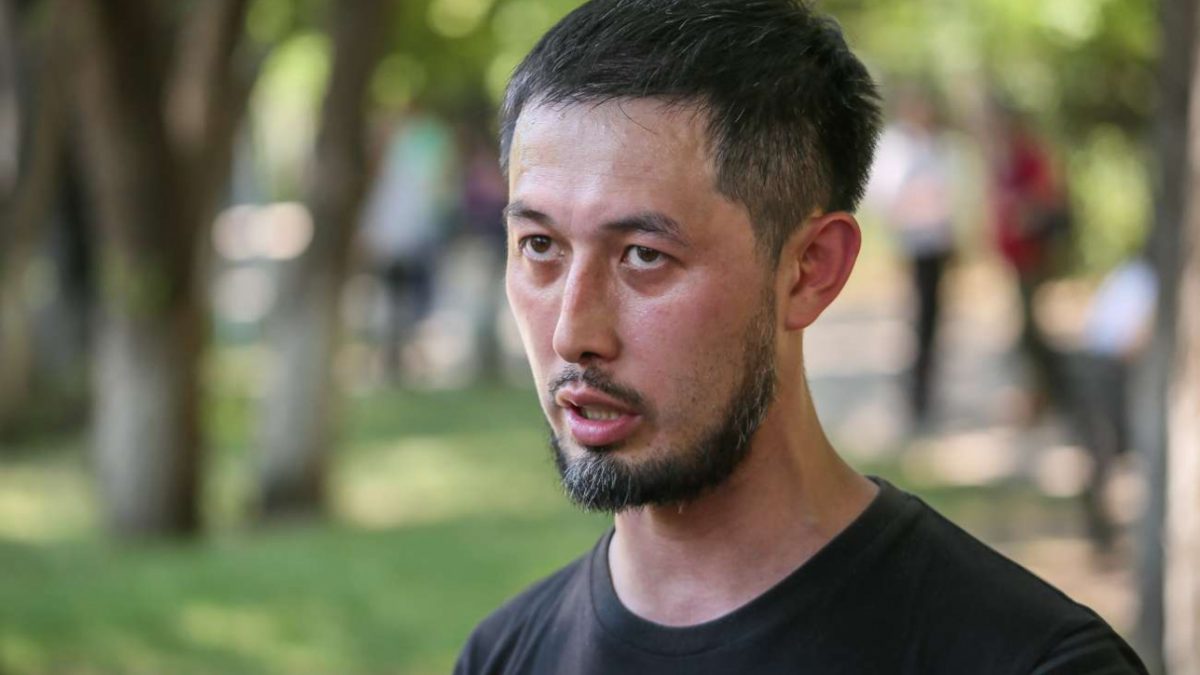 Kazakh government starts massively to arrest political opponents and its critics
On April 17th, several political and public activists were detained by claimed charges of "the violation of the state of emergency" and "spreading the disinformation in the period of the state of emergency." Experts say that the Kazakh government is using the quarantine to lock down the critics of the current senior government officials.
Investigation Court of Almaty city issued an order to arrest Alnur Ilyashev, a civic and political activist, for two months on April 18th. Detainee's advocate Nurlan Rakhmanov asked the court to change its decision and send Ilyashev to house arrest due to the unprecedented quarantine period, while investigation carries on. But the court upheld the prosecutor's request for detention.
According to the Police Department of Almaty, Arman Shorayev, an ex-media manager and public figure, was arrested in Karagandy city for "spreading the disinformation in the period of the state of emergency in the following day when Alnur was detained.
In turn, the list of detained activists increased from a few to several. According to RFEL, Almaty-based activist Gennady Krestyansky, political critic Ulan Shamshet and several other activists were charged for the violation of the state of emergency.
Another activist Bekzat Maksutkhanuly, a leader of the unregistered public association "Нағыз Атажұрт еріктілері" ("Real Atazhurt volunteers"), was also taken by Police without any clarification. According to his wife, he hadn't violated any quarantine measures.
The reaction of the public to massive detention of political activists and public figures was on a large scale in social media platforms.
"We were counting the number of cases on COVID-19. Now, we are counting detained activists", a leader of Respublika movement Bella Orynbetova on her Facebook account. "Fearful sight of this is not a virus, political power handled by idiots."
Meanwhile, journalists were not allowed to participate during the court meeting due to the case of Arman Shorayev. The city court of Almaty refused their request.
On April 20th, Serikzhan Mauletbay, a reporter at Informburo.kz, noted on Facebook that he was collecting signatures from journalists to request an open court session of Arman Shorayev's case from the Chairman of Supreme Court of Kazakhstan.
Kazakh journalist Vadim Boreiko said on his Youtube channel that both Alnur Ilyashev and Arman Shorayev were arrested for criticizing Nazarbayev's regime.
"As we were informed, Alnur Ilyashev was arrested for spreading the disinformation in the period of the state of emergency," Boreiko said. "But the exact disinformation he had spread we could not clearificate from local authorities."
Vadim Boreiko assumed that Arman Shorayev was held due to his support of current President Tokayev.
"Arman Shorayev used to serve as a media manager in several pro-Nazarbayev TV channels for decades. In the political transition period, he started to support current President Tokayev by proposing his success in the long term," Boreiko said. "That is probably the main reason for his detention."
Later today, another public figure and businessman Margulan Seisembayev told in social media that his house surrounded by 30 to 40 people.
"I know the order was signed in Astana. Now, they are seeking any documents to prove my involvement in money laundering in Alel Agro, where I am a passive investor," Seisembayev said. "A senior operative team of Alel Agro was jailed for questioning yesterday."
Margulan Seisembayev also told that komitetchiki do not need any proof to detain a person if the order was sent from Astana.
A well-known Almaty lawyer Jokhar Utebekov is now defending Arman Shorayev, and he posted on Facebook that his defendant released under his recognizance of not leaving in the city.

Zholdas Orisbay
I have been reporting to different media outlets in Kazakhstan for over 5 years. Nowadays, I am learning documentary filmmaking and New Media at MSU, and freelance writing to informburo.kz.