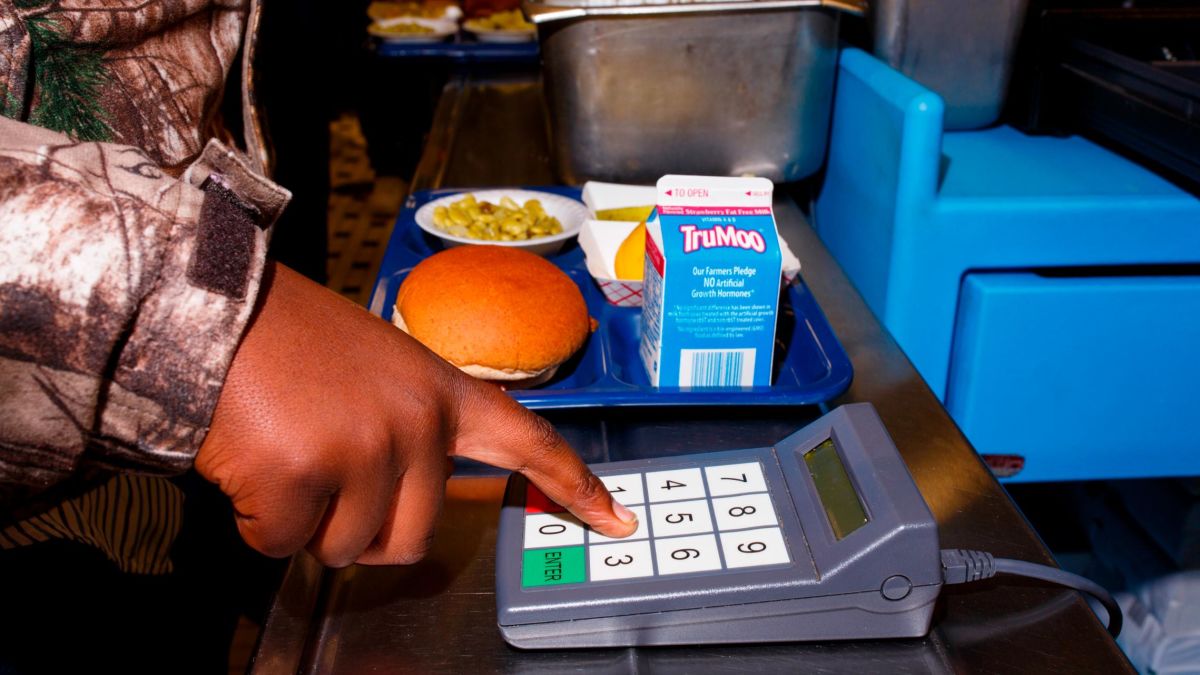 Michigan schools must write off student lunch debts to qualify for state grant
By ZHOLDAS ORISBAYEV
Capital News Service
LANSING — Only 13 school districts have applied for help in paying off school lunch debts of Michigan public school students with just days left before a deadline.
Gov. Gretchen Whitmer proposed $1 million funding to pay off student lunch debts in February to end lunch shaming, which is stigmatizing students who have lunch debt. But school districts are not in a rush to apply for it.
"Applications are open now and will close on Dec. 1. So far, 13 applications have been submitted,"  Bill DiSessa, a communications officer at the Department of Education, noted in an email.
Jennifer Smith, the director of government relations at the Michigan Association of School Boards, said schools were distracted by the massive chore of dealing with the pandemic.
"Another reason for the low flow of applications for state aid funds is to focus on COVID-related issues," she said.
In addition, the grants were proposed in February but were not official until the budget passed in late September.
"It's only been about two months at the same time that school is returning," she said. "I don't think that it is because this isn't an issue for schools. I believe it is timing and more pressing issues for districts to deal with."
Carolyn Thomas, the president of the School Nutrition Association of Michigan, said that student debt increased on average throughout the state in the 2019-20 school year.
"Debt continued to rise in those districts, allowing students to eat a meal regardless of ability to pay," she said.
She also said that school districts were mandated by law to write off inactive students' meal debt. But many of them continued to carry current students' negative debt.
"Hungry students simply cannot learn. That's why any effort from the state is appreciated and welcome," she said.
School districts can apply for the student meal negative balance forgiveness grant in the main website of the Department of Education.
School districts have to write off current student meal negative balances with a transfer from the General Fund and adopt a meal charge policy that prevents public identification and all forms of lunch shaming to be eligible for the grant.
Negative balances paid off from private donations are not eligible for forgiveness reimbursement from the state.
DiSessa said that the deadline won't be extended but the application process will be open again next year as the funds can be used for only this purpose.
Elizabeth Boyd, a publicist for the Michigan Education Association, agrees that students have a harder time learning if they're hungry.
"We also know that, for some students, the only nutritious meal they receive is the meal they receive at school," Boyd said. "It's why schools around the state are still providing those meals on a pickup basis even as students are learning remotely."
"Anything we can do to ensure students aren't going hungry is worth it if we truly want to provide them with a quality education," she said.

Zholdas Orisbay
I have been reporting to different media outlets in Kazakhstan for over 5 years. Nowadays, I am learning documentary filmmaking and New Media at MSU, and freelance writing to informburo.kz.